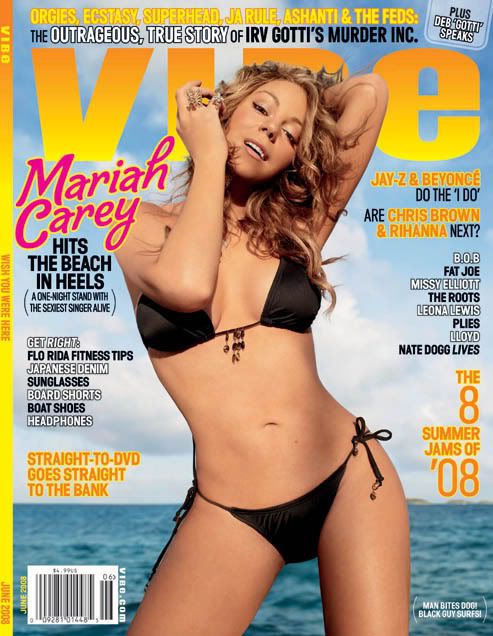 Mariah Carey is on the June 2008 issue of Vibe Magazine. You can pick up a copy newsstands Today.
She looks Great. That cover on the other hand looks like it had been tucked in, a few places
Also Check out the Video Premeire for her new Single "Bye-Bye", this is teh video that startedf all the rumours between herself and Nick Cannon, Im off that topic anyway,so enjoy.
The video was directed by her rumored to be husband Nick Cannon, who also played as Mariah's lover on the video.
Mariah has also planned to make a sequel for the "Bye Bye" music video, which will be her next single "Love Story". Report also said that the shooting for the next video has already been started.