Check out the new add for new Samantha Thavasa ads in Tokyo. They are promoting new summer line of bags. They are the first black celebs ever to star in a campaign for the Tokyo company.
I dont know if its the Derion ad that put me off but I dont like it.
It looks like Ciaras New album "Fantastsy Ride" is gonna be something worth wile.
R&B singer Ciara has slated her third album, "Fantasy Ride," for a September release via Jive. Rather than one standard CD, the music will be spread across three separately packaged discs, bundled together, each with five to six songs catering to a different theme.

The first disc is called "Groove City" and will contain sensual songs like "Promise," while the second disc is called "Crunktown" and includes tracks akin to Ciara's 2004 introductory single, "Goodies." Finally, the up-tempo "Kingdom of Dance" will showcase Ciara's house-leaning, freestyle-tinged cuts.

Producer Tricky Stewart, who crafted Rihanna's "Umbrella," is co-executive-producing the project along with Ciara. Danja is helming both "Crunktown" and "Kingdom of Dance," while "Groove City" is led by Tricky and Jasper.

An official single will drop in June, according to the label.
Sounds Exciting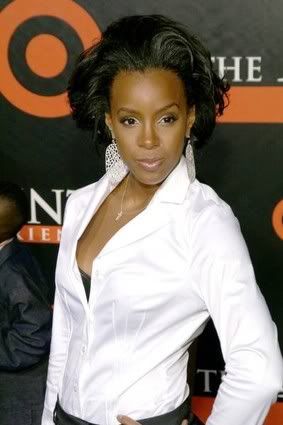 Kelly Rowland dished out 116,000 pounds on booze and food with pals Usher and Nelly at two London night clubs.

At first she splashed out 6,000 pounds on barbecued grub at Chelsea club Mamilanji before moving on to the ultra-glamorous Kensington club Amika.

After arriving at Amika with Nelly and Usher,kelly binged on some vintage Dom Perignon champagne and rather expensive food as well, reports the Mirror.

She went out to spend around a whopping 110,000 pounds on food and drink way above the pricey night spot's minimum spend rule of 1000 pounds a table.
WOW..Im still on Kelly Rowland dished out 116,000 pounds on booze and food...