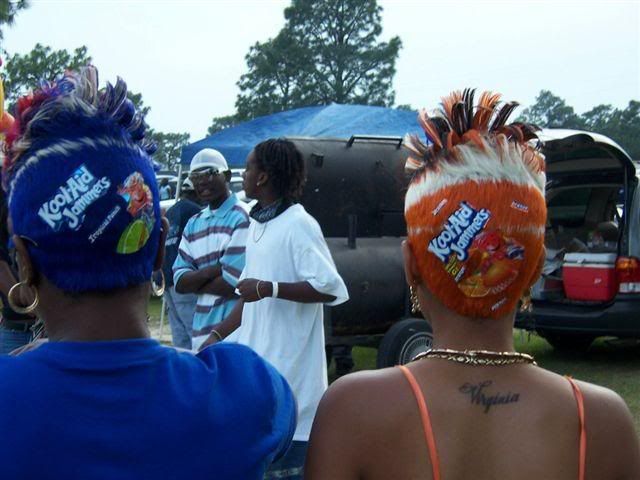 So you guys rember the last "
Weekend Kicks
", they were in fact both women, hard to belive I know.
This weeks feature is something I found at
Kali Bay bay's
blog, and i had to post it.
Some people are just too ghetto for words, I dont know who inspired this mess or who told them it was cute.
Im just lost for words, really I am.