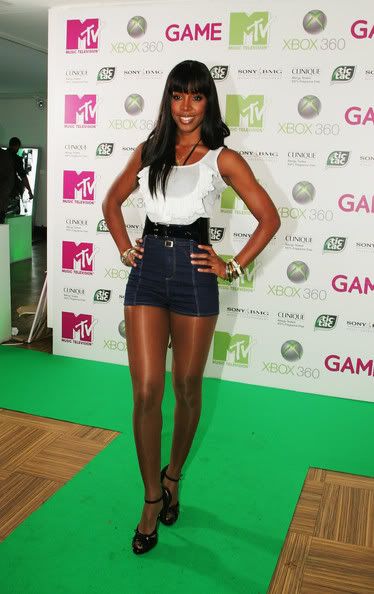 Kelly Rowland attended "MTV's Xbox party" at the MTV headquarters yesterday in Sydney, Australia.
I havent heard from kelly in a while, Shes still overseas, doing heavy promo for her latest cd "Ms Kelly Diva Deluxe". I Dont know why the US wont accept kelly, I think shes got all it takes.
Below, Check out a performance she did earlier this week. She performed her hit single work on 'Work' on Rove in Australia.
She did a good job, abit pitchy at places lol, but good, Check out the interview and Kellys latest blog,after the cut.
.

New Kelly Blog