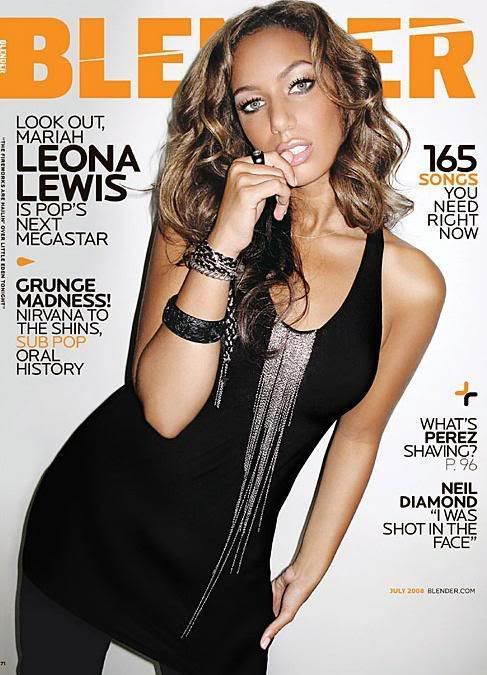 Leona Lewis is on the July 2008 issue of Blender magazine. Heres a bit from the interview
"I don't wear little miniskirts and low-cut tops. If you want to show your bits off, it's up to you.

When I was 18, I had a few glasses of Alcopop — they're bubblegummy drinks with a bit of alcohol — and it was gross.

I've tasted champagne, which is gross. And I tasted wine, which I don't like."
Okaaaaaaaaaaay!!!
Check out a recent swimsuit feature the girls of Danity Kane did for InTouch Magazine. All of them look stunning.
I Love it...I Love it...I Love it