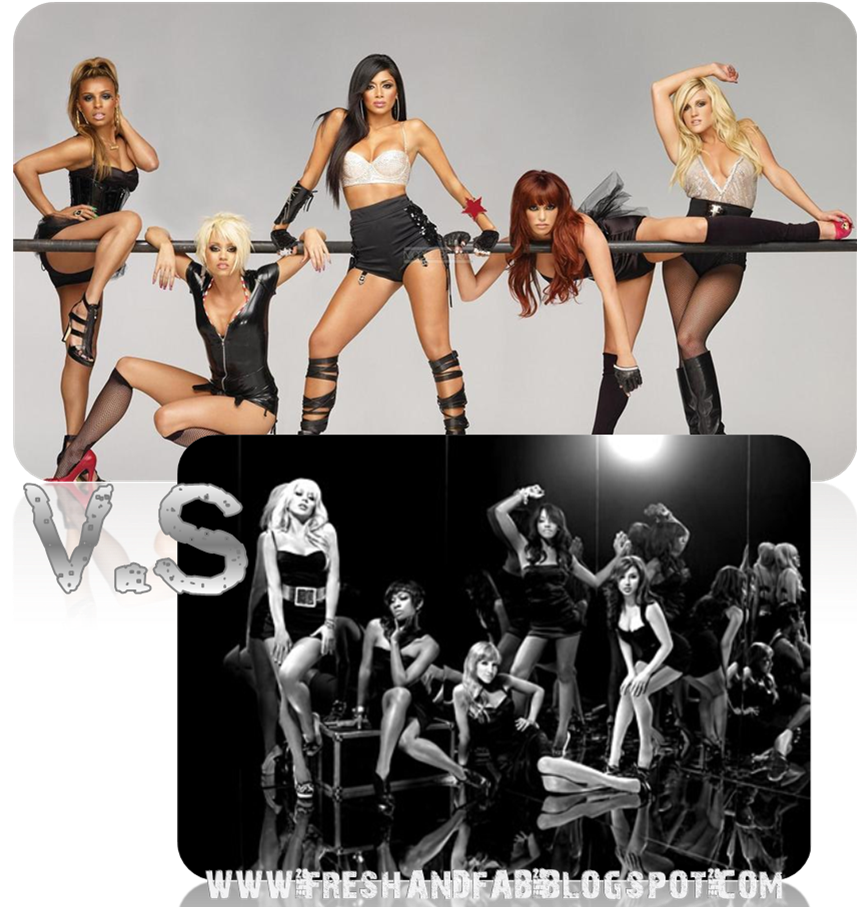 In a recent interview with HX magazine, Nicole Scherzinger from the Pussycat Dolls( Who's new album "Doll Domination" hit stores Yesterday)talked about the supposed rivalry with fellow pop female group Danity Kane.
Do the Dolls have any rivalry with Danity Kane?
I don't really think so, because we're two completely different groups. It's about the love, keeping it positive, and there's room for everybody. I don't really look at any other group as competition.

But could y'all kick their asses?
Probably, because we work out a lot and lift a lot of weights. And, as you can see, we ride motorcycles on our album cover.
lol...Those were the words
Read More of the interview.