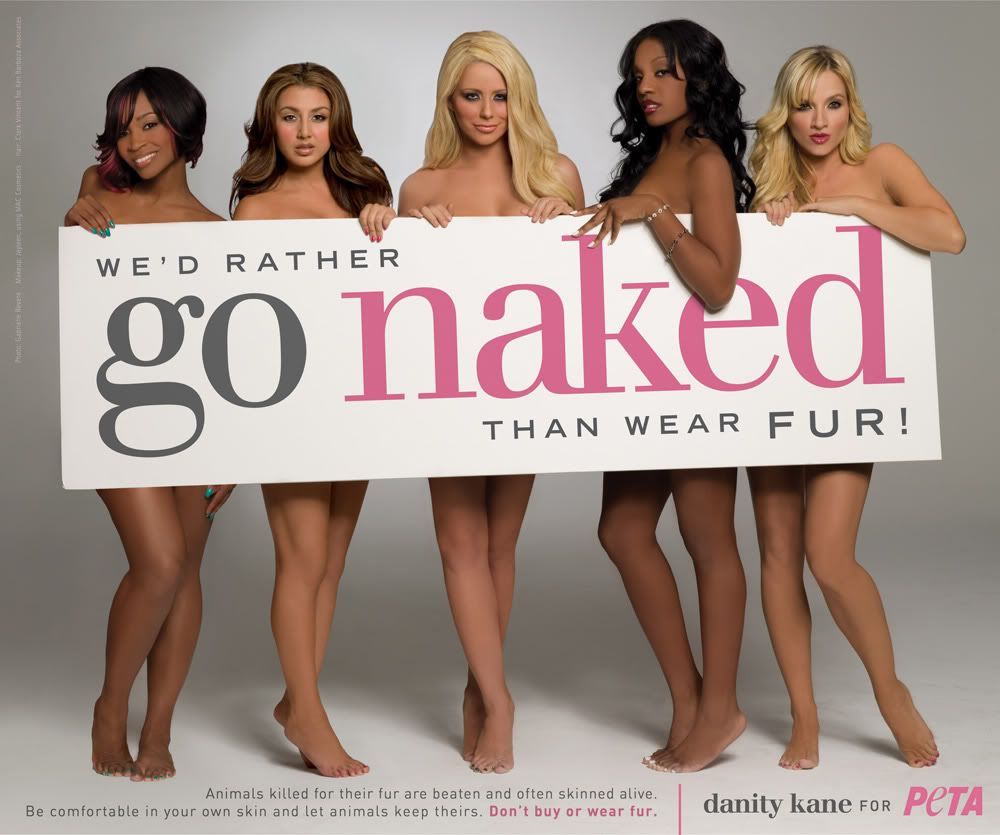 Aubrey, Shannon, D. Woods, Aundrea, and Dawn recently jumped at the chance to shoot a new ad for PETA with their best smiles on–and all their clothes off.
They posed for PETA's iconic "Rather Go Naked Than Wear Fur" ad series, which will run in magazines this fall.
Althought it was announcement on Making the Band that Danity Kane members Aubrey O'Day and D. Woods are leaving the group, PETA is forging ahead with plans to release the ad campaign starring all five original members.
Ahh shame they are no more