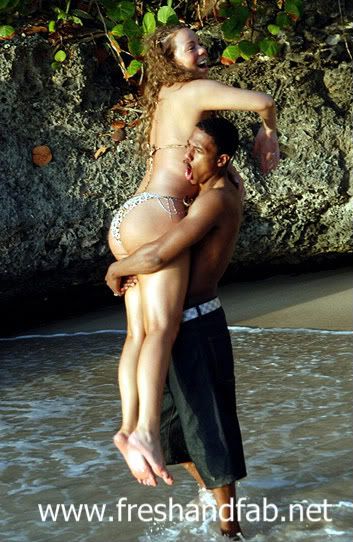 Mariah Carey and her husband of Nick Cannon were spotted having a blast in Barbados celebrating her 39th birthday, which she celebrated a couple of days ago.
First of all, How staged are these pictures? But nevertheless they look cute. These 2 are really surprising alot of people, initially people (including myself, I wont tell a lie) thought their marriage wasn't going to last 6 months. Next month will make it 1 year since they
got married
. More power to them.