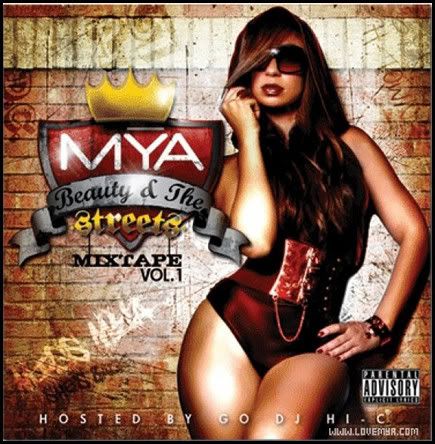 Mya,
you better weerrkkk!
. LOL. She delievered on that cover, never knew she was that thick. That's the cover for her mixtape
"Beauty & The Streets: Vol. 1"
which will be impacting the web soon. I admit, I`m excited about this project. Mya is also set to be a contestant on the latest season of
Dancing With The Stars
. Check out the track listening after the jump.
1. Intro By Go DJ Hi-C
2. I'm Back (feat. Slim Thug)
3. About My B.I. (feat. Shawty Lo)
4. Show Me Somethin' (feat. Bun B)
5. Boss (feat. Z-Ro)
6. Ponytail (feat. Nicki Minaj)
7. Can't Buy My Love
8. Control Freak (feat. Gator Mane)
9. Club Go Crazy (feat. Chamillionaire)
10. Now Or Lata (feat. Blo-Pop)
11. Manaholic
12. Go Hard Or Go Home
13. Full Service (feat. Trae)
14. The Only One
15. Work It Out
16. Black Out