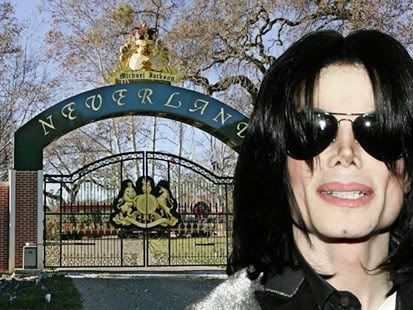 Micheal jackson has got a reason to smile this week, after paying up his debths for his famed California residence, the Neverland Ranch.

An Atherny said:"Neverland and MJ are fine," McMillan said."


"An auction date had been set for March 19 because of $24.5 million the
singer owed on the 2,500-acre spread northwest of Santa Barbara.

A source close to the singer who requested anonymity because of the
sensitivity of the matter said it's not clear whether Jackson will keep
Neverland. Jackson has not lived there since his acquittal on child molestation
charges in 2005."

I think he should keep his place, its his house and he worked hard for that mess. If the charges were not true, then it shouldnt stop him from living there.