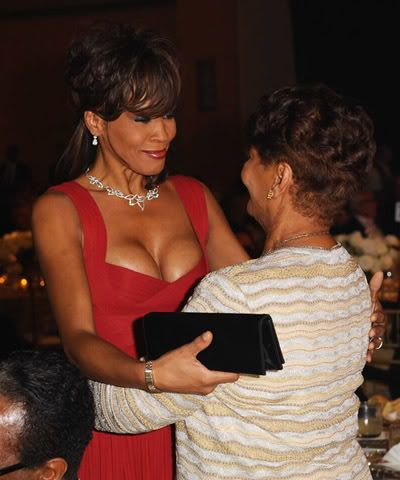 Whitney housten was among other guests to hit up Muhammad Ali's Celebrity Fight Night XIV at the JW Marriot in Scottsdale Arizona this weekend. Looking F***ing fantastic.
Her cousin Dionne Warwick was also there, and here what she had to say.
"
Whitney Houston is back!... I'm thrilled that she's in the studio and working on her new album. No doubt she's overcoming everything that has been put in front of her even this week.
"
Cant wait.