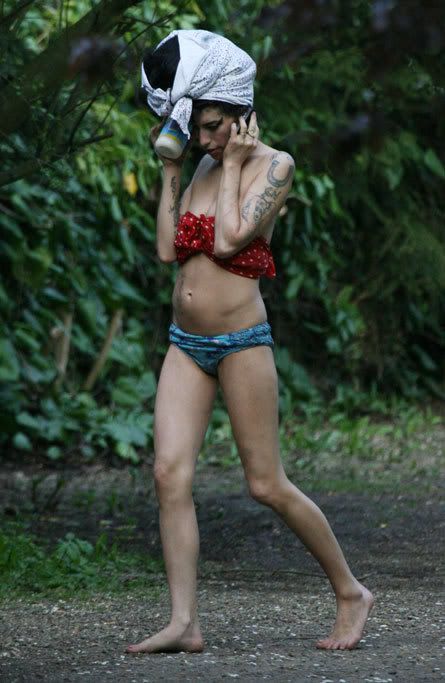 Amy Winehouse was spotted yesterday wandering barefoot in a bikini, on the phone holding a jar of mayonnaise just being a typical nut case. Lol, why is she carrying mayonnaise around. Amy, she will never cease to act a fool
Jay-Z hosted an exclusive concert after party at the 40/40 in NYC last night, and of course his Mrs was there.
Kelly Rowland was spotted in the UK a couple of days ago, she has been promoting the hell out of her new album."Ms. Kelly Diva Deluxe". Its out next week in the UK
Nicole Scherzinger and Neyo were spotted yesterday having launch at The Ivy. Hmm, is he is trying to revive the mess which is her solo career or what. Lol, that was harsh.
Christina Milian was spotted at the launch of Victoria's Secret "Heavenly Kiss" at Besos restaurant on Tuesday in Hollywood.
Kobe Bryant was officially given the NBA MVP Award yesterday.He brought his kids along too
Fantasia and her daughter attended the VA Apple Blossom Festival this weekend. What is going on with her hair
Check out Diddy and Janelle Monae after the Sean "Diddy" Combs presentation of Janelle Monae artist showcase at the Key Club on May 6, 2008 in Hollywood, California.
Erykah Badu performed at the Fox Theater on May 4, 2008 in Detroit, Michigan. A bit raunchy dont you think
Will.i.am was spotted at the Seoul Digital Forum press conference after speech at Sheraton Grande Walkerhill Hotel on May 7, 2008 in Seoul, South Korea.