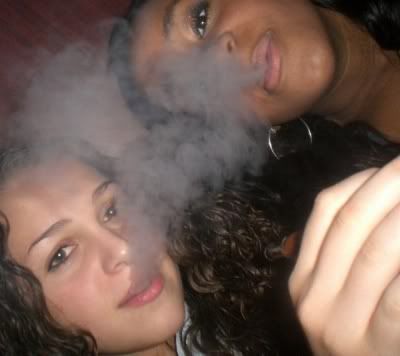 According to the National Enquirer: Whitney Housetns Daughter Bobbi Kristina tried to stab her mom during an argument and attempt suicide by slashing her wrists
"Bobbi Kristina has been running around drinking and partying, doing whatever she wants to do" since Bobby Brown and Whitney divorced last year.
Bobbi Kristina "tried to stab Whitney" just before slashing her wrists on February 17 - only days before a planned 15th birthday party for Bobbi Kristina."
Bobbi Kristina was taken to a hospital in a private car - but Whitney didn't go along
"Carole [Brown, Bobby's mom] told me Bobbi Kristina was transferred to and spent three days at Peachford psychiatric hospital and then Whitney got her. Carole wasn't allowed to see her. Whitney made up the visitor's list - and Carole and Bobby weren't on it."
If this is true, they have a nutcase on their hands and she needs to be sorted out now, but what do you expect from a child Whitney Houston and bobby brown brought up
SMH