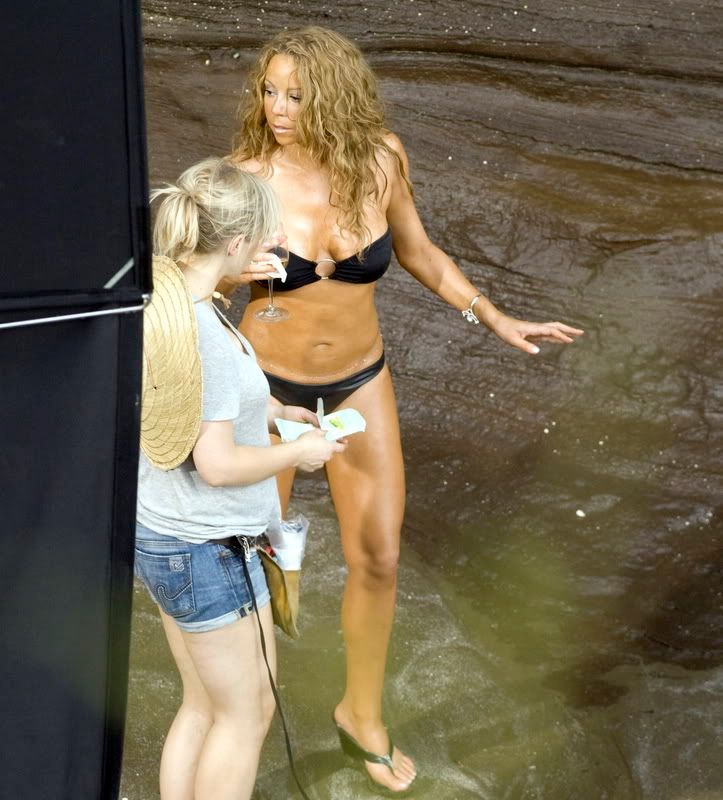 Mariah Carey was spotted yesterday in her bikini body at a video shoot for her new single "I'll be loving You Long time" in Hawaii.
She looks great in the pictures, "
I'll be loving you long time
" is a great single, very catchy and radio friendly. But I hope they make "
Cruise Control
" a single, Thats my ultimate favourite track from her album. Fingers crossed.