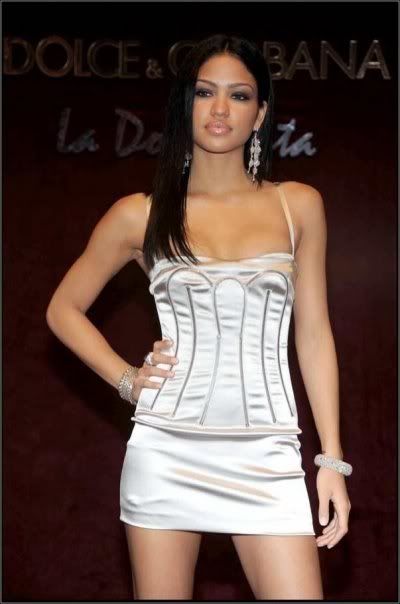 Cassie was recently spotted at Naomi Campbell's 38th birthday party in Cannes, hosted by Dolce & Gabbana. She looks AMAZING.
JoJo, Lloyd and Ashanti attended the "Ultimate Prom" hosted by Hearst Magazines and Universal Motown at the Grand Hyatt New York on May 30
Megan Good hit up Spike TV's 2nd Annual "Guy's Choice" Awards in LA on Friday. She was looking banging, i dont think I've ever seen her look this good.Now this is what i call sexy
Mel B also hit up the event, Looking Exceptionally remarkable too
My girl Monique was spotted at the "A Place Called Home" Achievement Award luncheon in Beverly Hills last night. Looking fly. Love this girl.
Pregnant Laila Ali also hit up the event.
Alicia Keys performed at the Summer Jam Concert in Ruthford, NY a couples of days ago. Im not a fan of this look. Stomach hanging out, not cute.
Tracee Ellis Ross hit up the "Chanel Celebrates New Concept Boutique" over the weekend looking "FWINE"
Cuba Gooding Jr was spotted over the weekend with his son in Malibu. Interesting look.
Christina Aguilera hit up the Launch of Stephen Webster Silver Collection at PURE at Caesars a couple of days ago, and then with a quick outfit change, she made it in time for the Party at LAX Nightclub at Luxor Resort and Casino in Las Vegas
Christina Milian was spotted at Prince's Book Party Release in L.A. on Saturday. Whats going with her career?
Diddy was there too