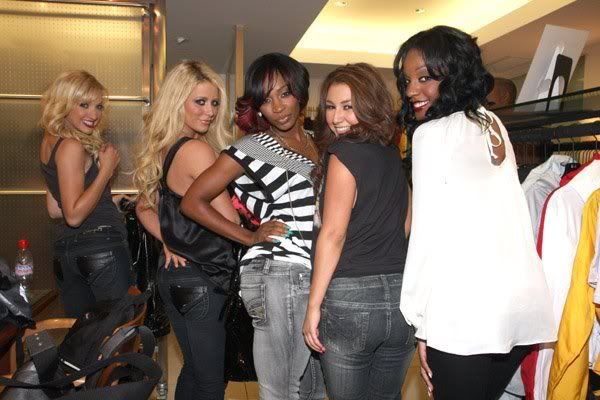 The ladies of Danity Kane,Shannon Bex, Aubrey O'Day, Wanita "D. Woods" Woodgette, Aundrea Fimbres and Dawn Richard attended an intimate preview of Danity Kane for Dollhouse Jeans at the Dollhouse Showroom yesterday in New York City.
"Dollhouse Jeans" is their new jean line and more info can be found at
www.Dollhouse.com
The new series of making the band starts tonight(Tuesday, August 19th) at 9pm ET/PT on MTV. Check out 2 new videos from tonights episode (
Here
), very funny!!!