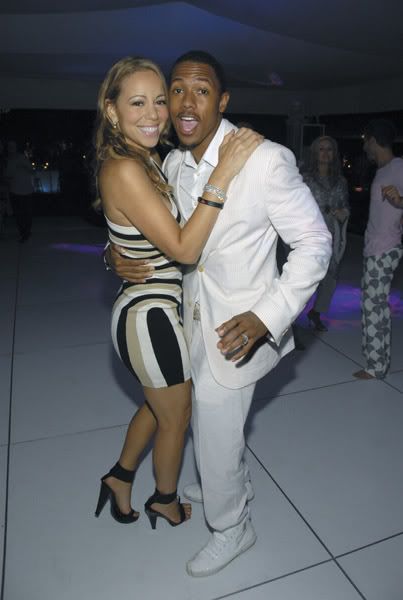 On Saturday night, Def Jam chairman
L.A. Reid
threw a huge bash for "Mariah Carey and Nick Cannon" and their friends at his sprawling mansion in Sagaponack, New York.
The party was planned by Celebrity planner, Andrea Correale of Elegant Affairs. She sunsured the scene was set by filling the home with candles and flowers
The star studded bash included: L.A Reid,Ciara, Mary J Blige, LL Cool J, Star Jones, Sammuel Jackson, Gayle King, Ciara, Mark Consuelos and more
Apparantly police was called beacause of noise disturbances, so everyone obviously had fun, the lovebirds are presently honeymooning at a farm in East Hampton. Good on them!!