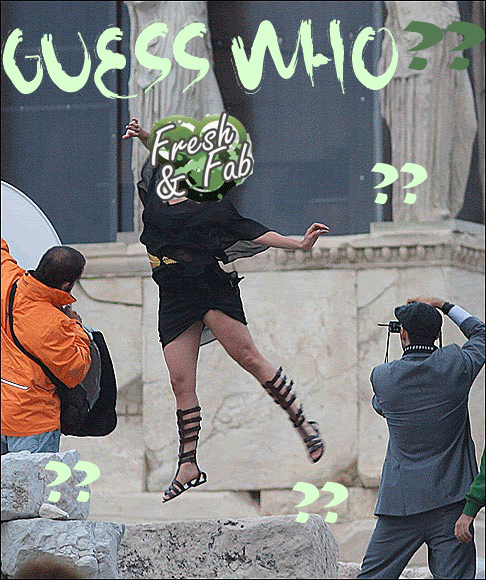 (Click photo to find out)
Guess who channeled their Greek swag at a magazine shoot yesterday.
Hint::The singer 39 year old singer recently completed a Triathlon.
Find out after the cut*
Yes it was Jennifer Lopez, she was spotted during a private photo-shooting with Greek-born photographer Spyros Poros on the ancient Erechtheion, on the north side of the sacred rock of the Acropolis in Athens, Greece, 21 September 2008.