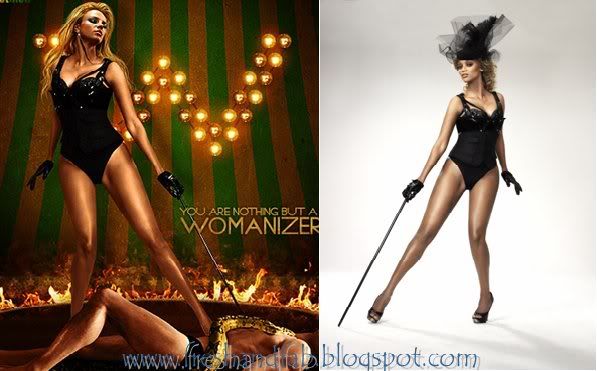 A couple of promo shots have been making their way around the
net
, claiming to be promotional pictures for Britneys upcoming album "Circus". They are actually fake & FAN MADE. They are retouched promo shots, from Tyra Banks ANTM Cycle 10. I must agree its a good look for britney and should be considered.
The premiere of her new single "Womanizer" has now been pushed back to next week Monday - Sept 29th.
Radio stations were supposed to start playing Britney Spears' new single "Womanizer" on Monday. But instead the pop star's record label pushed back the release by a week.

The last minute delay comes after a 37-second segment of "Womanizer" was leaked and played on the Web site of a Nashville, Tennessee, radio station on Friday. The leak had a short life that day, as Spears' record label, Zomba Label Group/Jive Records, told the station to take the song off its site.

The single is off Spears' album "Circus," which is scheduled to be released on the pop star's 27th birthday on Dec. 2.
I hope the song is worth all this hype!