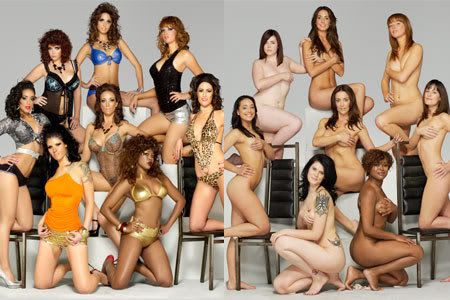 On my way to Uni this morning, I ran across this article on the "
London Metro
", it read: "Naughty or natural...Which look do you really prefer?
And they had pictures of women with big hair and make-up (left) & stripped down to the bare essentials (right), Asking readers which one they prefer and i thought i'll share with you guys.
I think most people do look nice in their natural state (clearly the case in this picture) but also still look nice with make-up on. I know alot of girls and they all wear make-up, but not that excessive, these women in their "Naughty" state, look like drag queens.
What do you think?