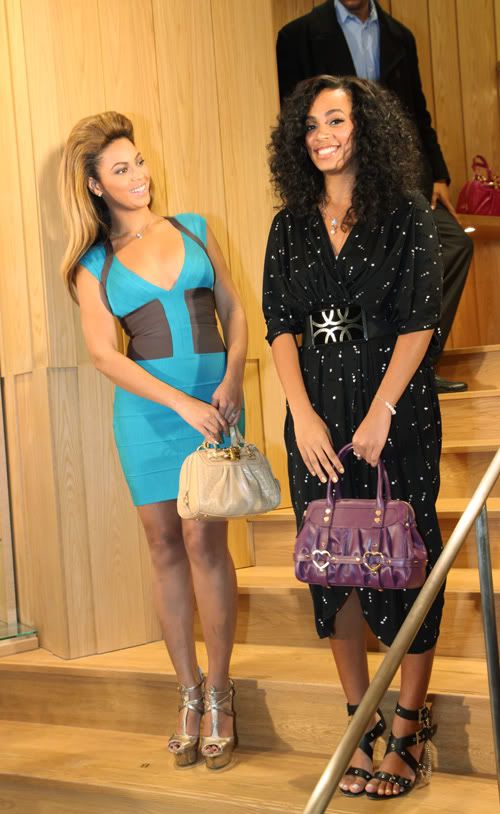 Beyonce and Solange were in Japan to promote their new "Samantha Thavasa" handbag range, The pair are reportedly on a whistle-stop 72-hour tour of Japan.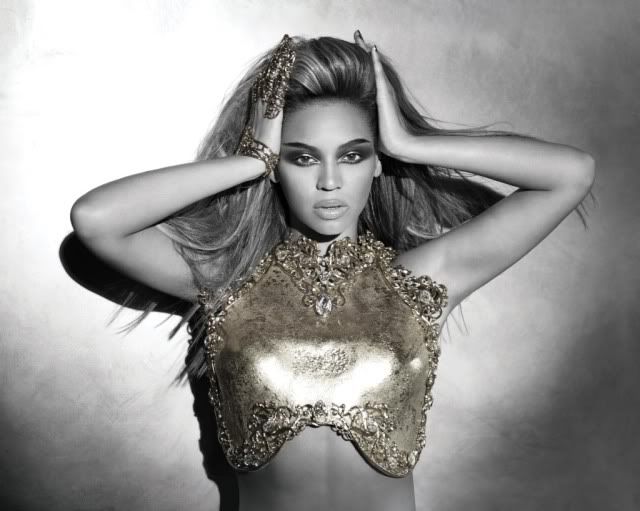 And in related news, Check out a new promo shot for Beyonce's upcoming album "I Am...Sasha Fierce
I'm liking the new promo shot, she looks great, she also looks nice in Japan, in one of those "Herve Leger" dresses, it looks like. Solange looks like her grandmother, what the hell is she wearing.