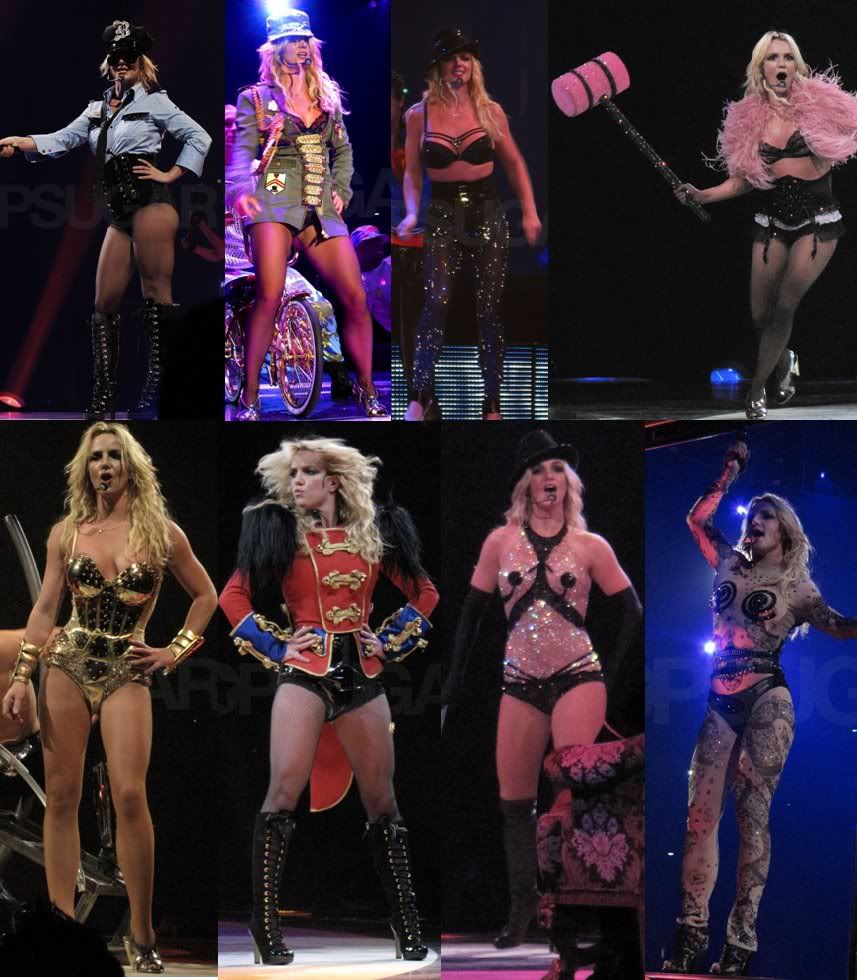 "The Circus Starring Britney Spears" Tour official kicked off yesterday in New Orleans. Check out a couple of shots from the show below.
She looked really good, I love the different outfits, I'm sure all the rehearsals would have been enough to keep her nice and fit.

I found a couple of videos on Youtube from the show, you can check them out after the jump*





Britney Spears - Slave 4 U (The Circus Tour)






Womanizer






Piece of Me






Baby One More Time




Britney has lost her touch, I'm a fan but "where the hell is the old Britney" I thought her past performances were probably nerves or something but it looks like we will never see that old Britney back again. She looked so stiff in the dance routines, its unbelievable, I cant believe, I would not pay to see this. I really don't know what else to say.