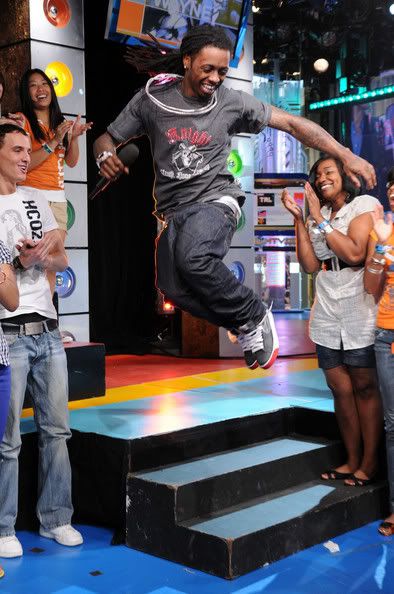 As stated last week, Lil' Wayne was projected to sell at least 850,000 albums because of his tremendous first day sales records, while peaking number one on U.S Charts, he didn't sell so well in the U.K debuting at 23 and 34 on the Irish Charts. Wayne has truly broken records and making history pulling in these astonishing numbers. This is the first album to ever sell over a million records in the first week since, 50 Cents 2005 Album, The Massacre and the biggest selling album so far this year, of course, lol. While no word is back from Lil' Waynes camp with his reactions on the great news, i'm pretty sure he's jumping for joy! Did any of you think he would do this good?? I mean I know the anticipation was high, but I didn't think he would instantly go platinum like this. Congrats to Wayne and the Universal/Cash Money Records Camp.
The rest of the results include N.E.R.D debuting at Number 7, selling around 80,000 Units and no information has been released on Plies' sales, which I believe he was probably Number 2, hopefully!
Check back later on this thread for updates and more news!