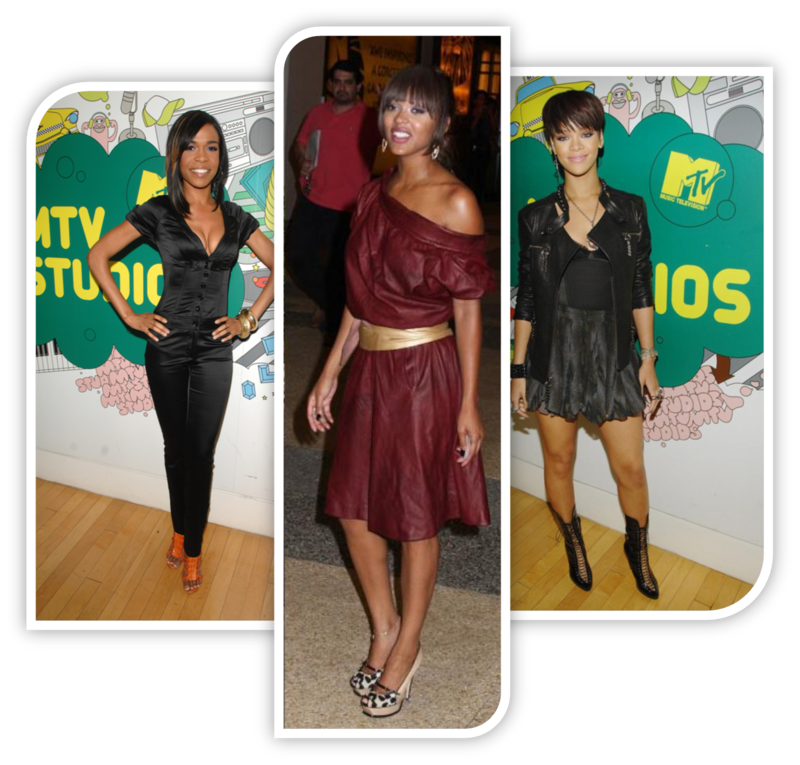 Rihanna, Megan Good and Michelle Williams were all spotted on MTV's TRL this week. Rihanna and Megan were on yesterday, Whilst Michelle was on today.
Rihanna re-released album 'Good Girl Gone Bad: Reloaded' was out yesterday. So she was on to promote it.
Megan was on to promote her new movie The Love Guru, in which she co-stars.
Michelle Williams was on today to premiere her video "We Break The Dawn" and talk about her new album "Unexpected" out august 12th.
Watch Rhianna's Interview after the cut*